Jackets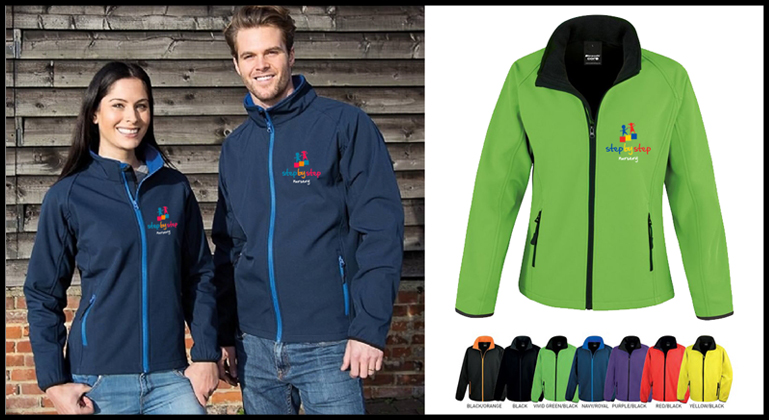 SOFTSHELL JACKET WITH SMALL CHEST PRINT
Qty
Guide Cost (each)
One Off
£24.00
2
£22.00
3-6
£19.00
7-11
£18.00
Larger Qty's available upon request.
Price includes set up & garments.
VAT is extra where applicable.
Back Prints & Names or Initals Extra Cost
All Prices given on our website are for a guide only and are subject to artwork approval by our design team.